Safe Mathare (previously, Makmende) was a project that grew out of the Stanford d.school/Law School class "Designing Liberation Technologies." My team of 4 students designed and piloted a system for safe walking for women in the slums of Nairobi. We received a grant from the Freeman-Spogli institute to build our concept design into a working system to pilot, and we partnered with the Nairobi police, local NGOs, and other community leaders to see if we could help women protect themselves by organizing group walking on main pathways through the slum. Our team also ran surveys before and after the pilot to see what effect our system had on the perception and experience of safety.
Ultimately, we decided not to go forward with the pilot, because we did not find significant benefits or functionality in the system. Our pilot was quite informative and revealed meaningful insights about the experience of women's safety in the slum environment, but it was not the right design. We continue to work with young women in the area, in order to promote tech skills and ideally foster greater innovation in the space of women's safety, health, and community.
Since this project was almost 2 years long, I have created a lot of images & information along the way.  See the thumbnails & viewers here for a quicker clickthrough, or…
Scroll down to see the discrete stages of how the project evolved, visually, and as a system.  Get ready for a lot of material!
Here are slides I created from our initial concept design pitch in June 2011.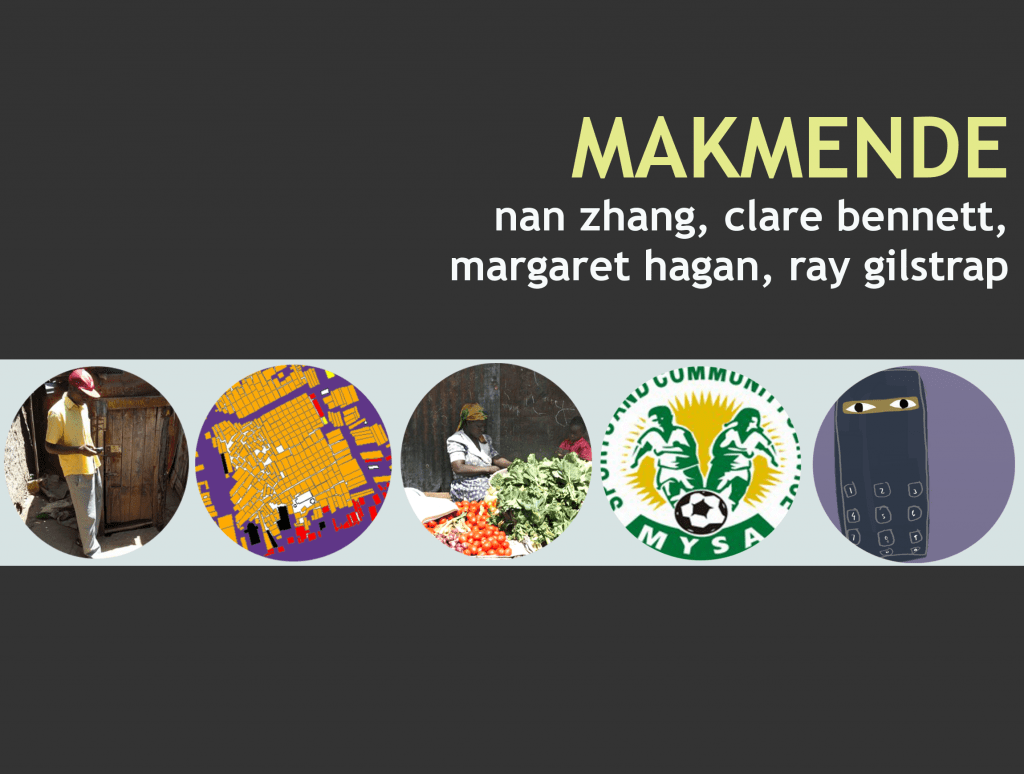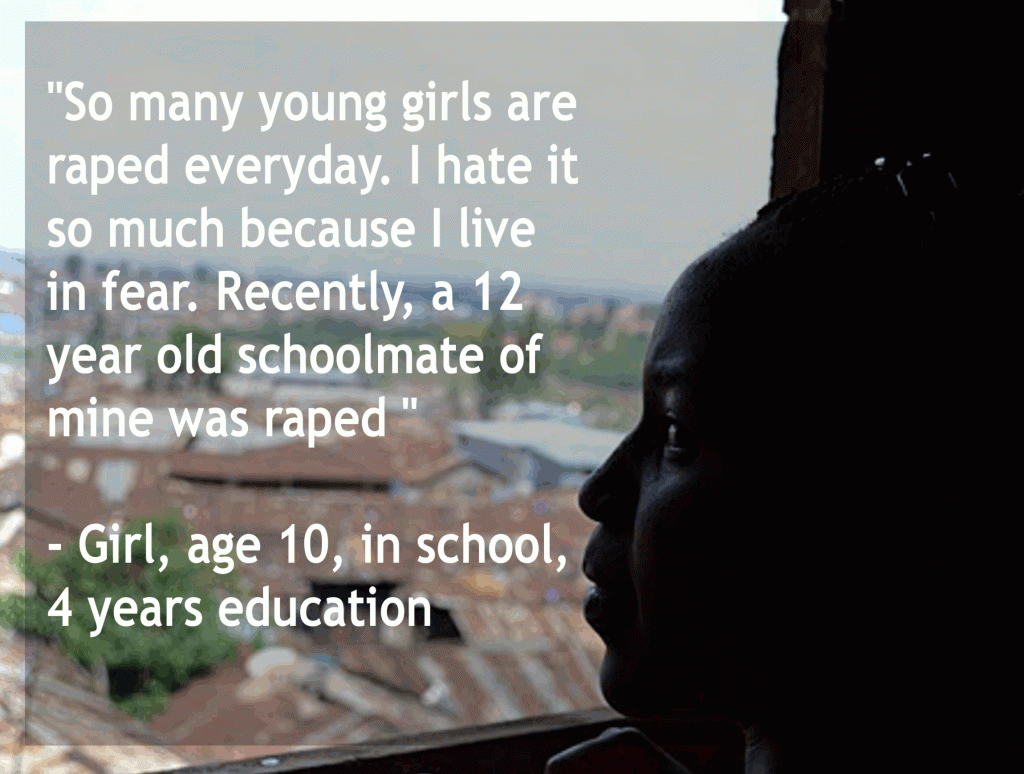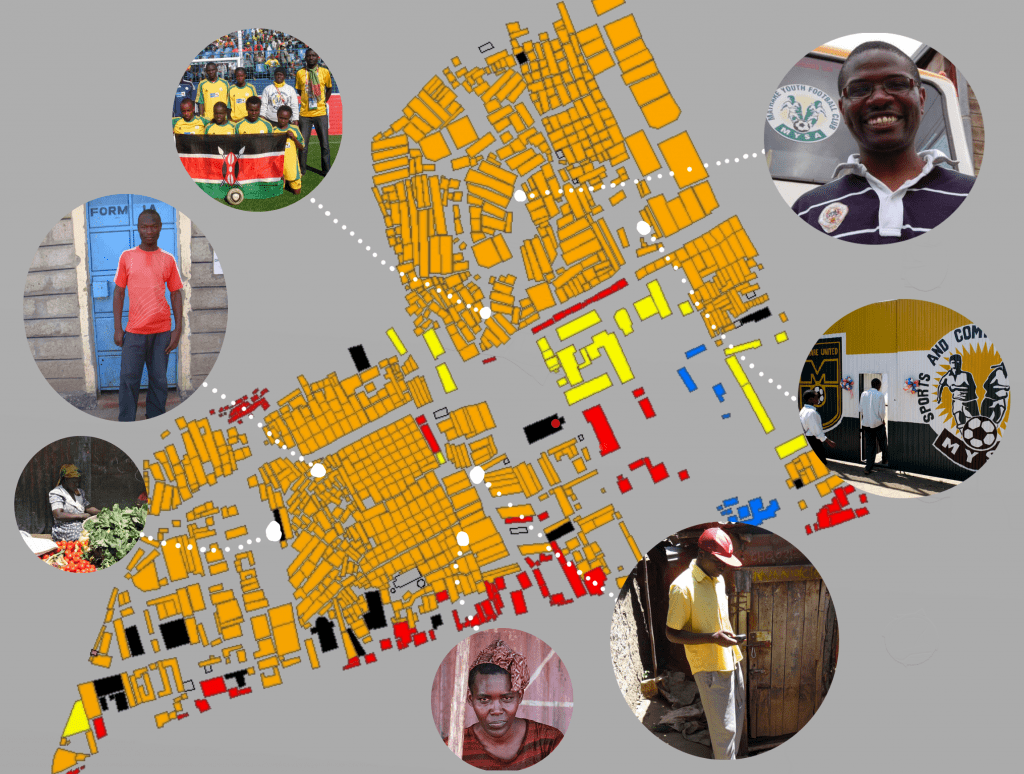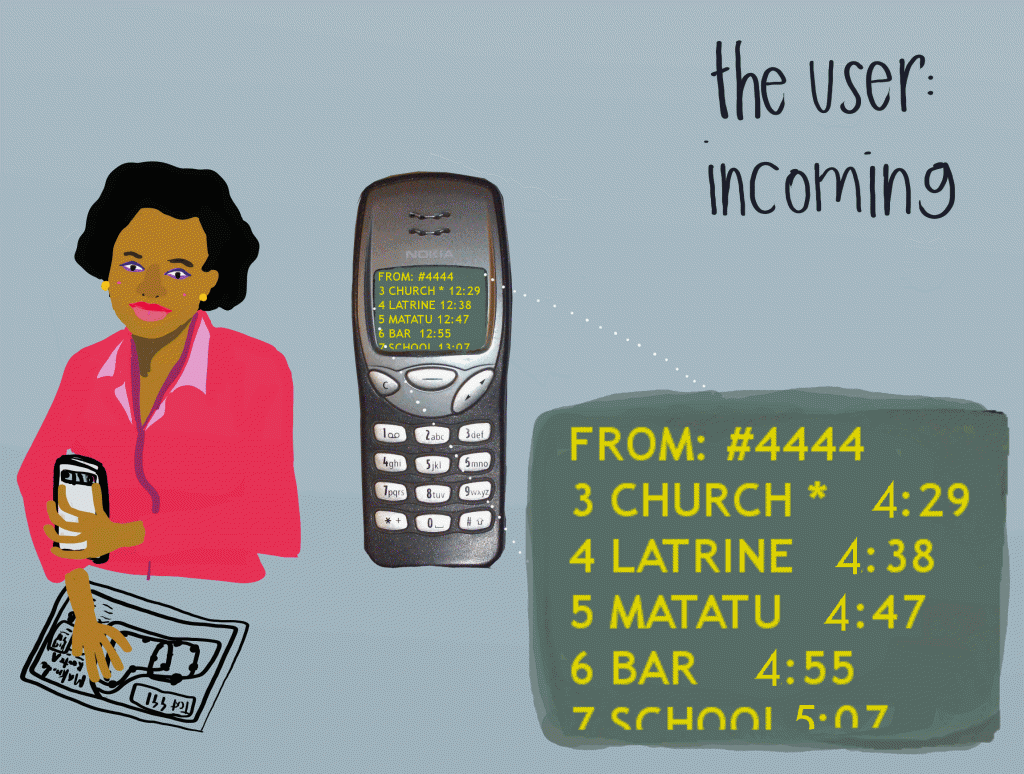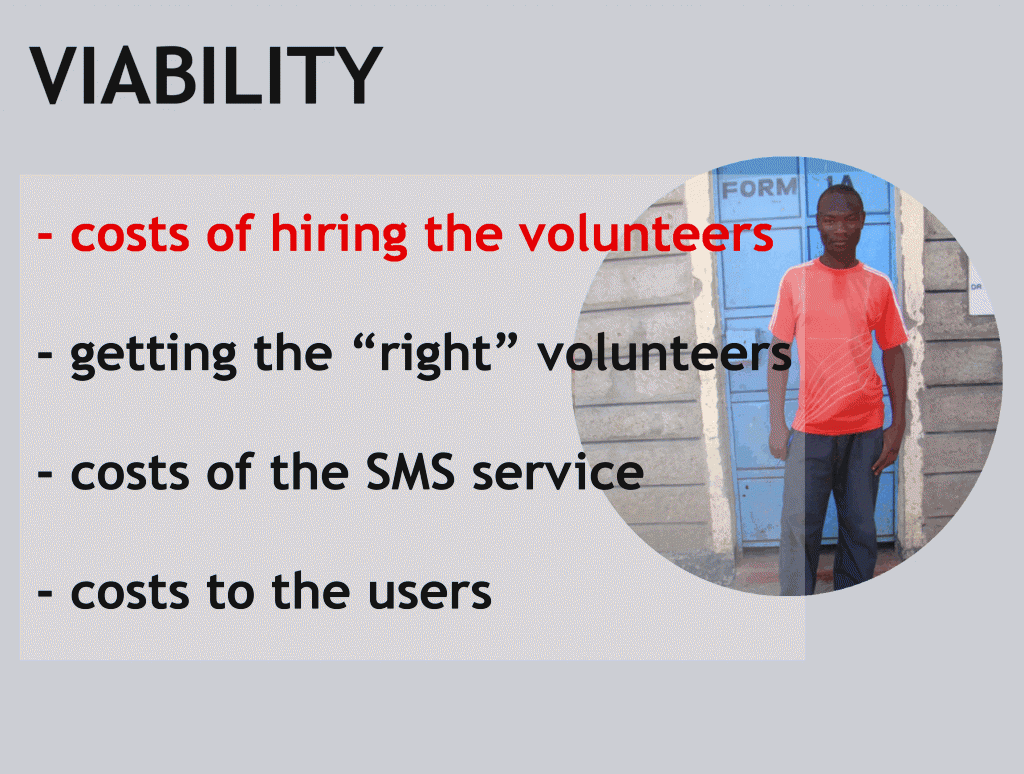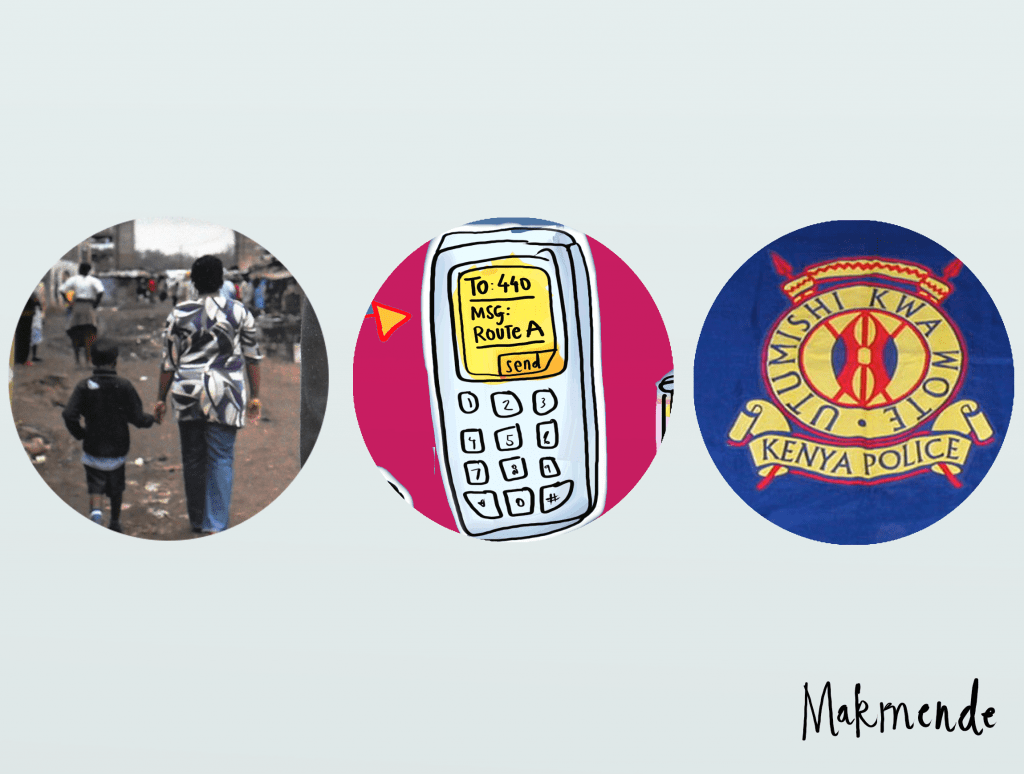 Our concept evolved as we worked more closely with our partners on the ground in Nairobi.  Here are some of the designs I made during the run-up to the pilot.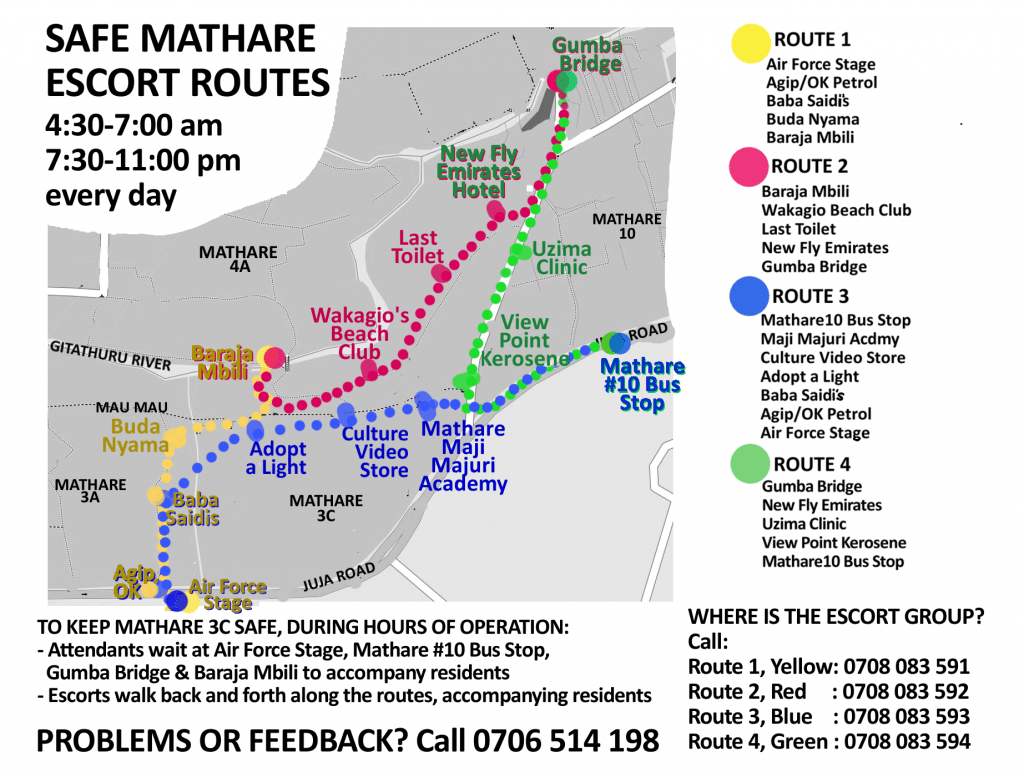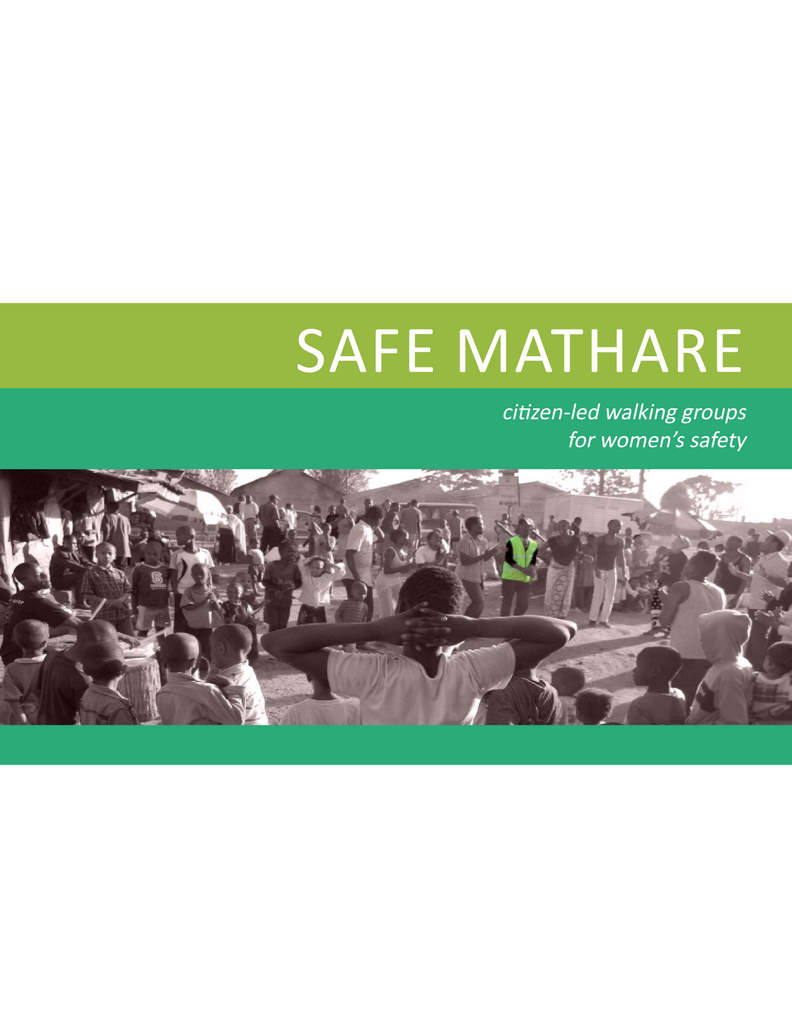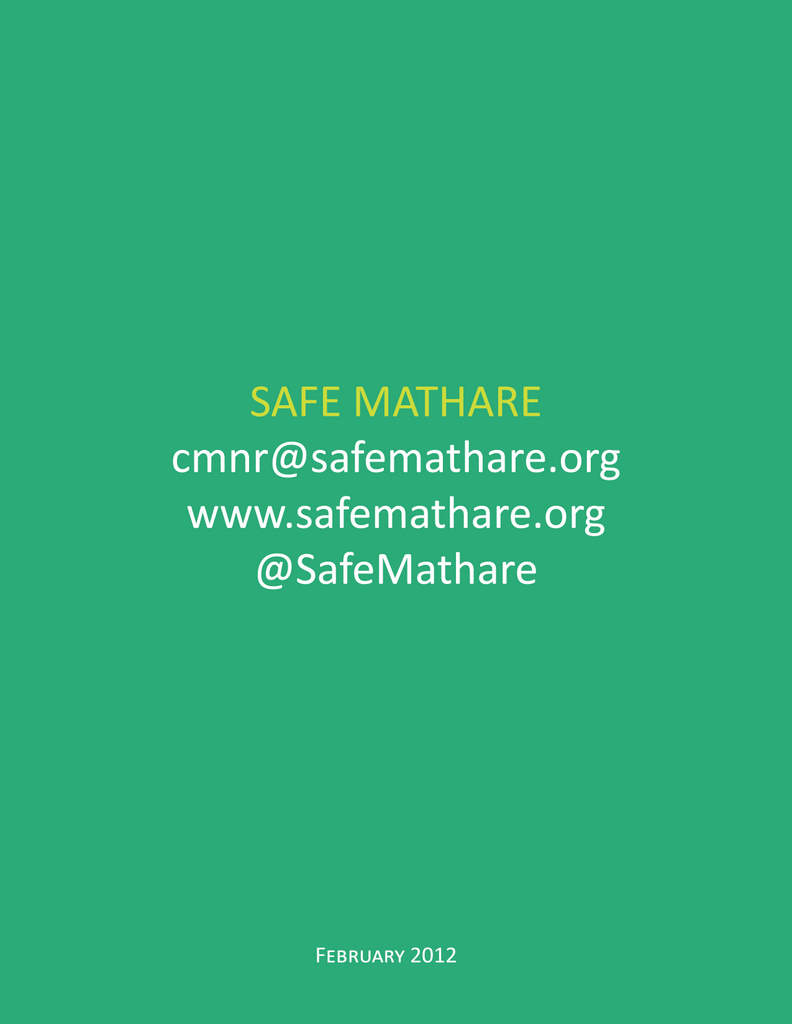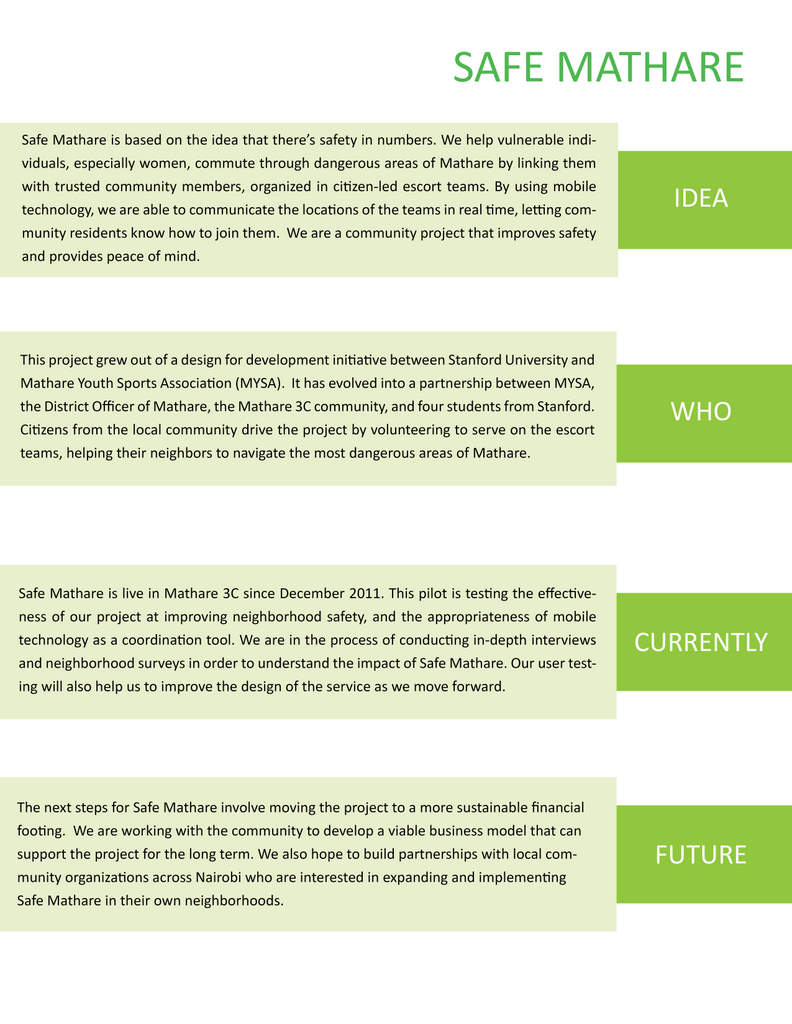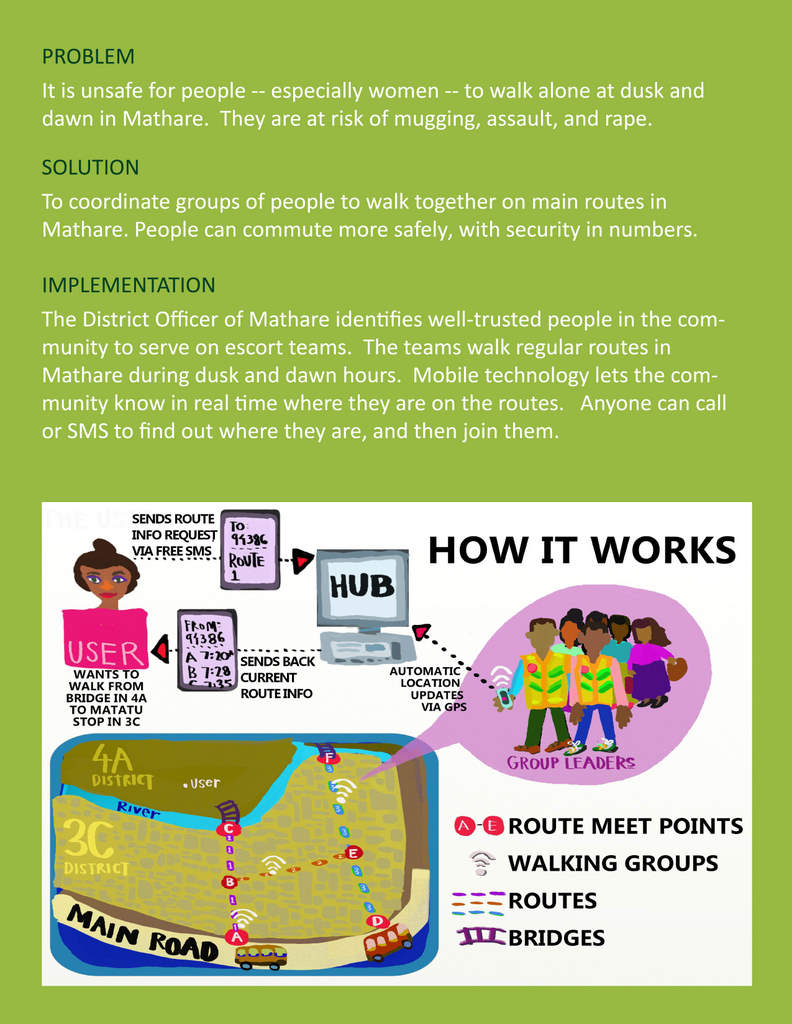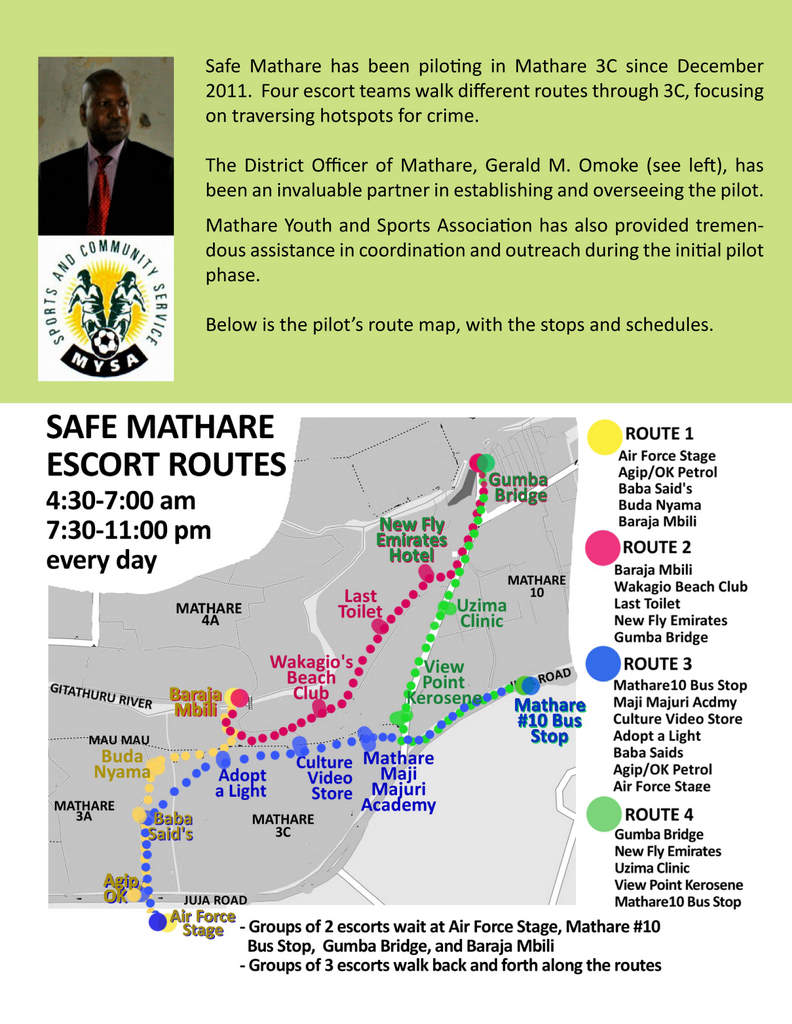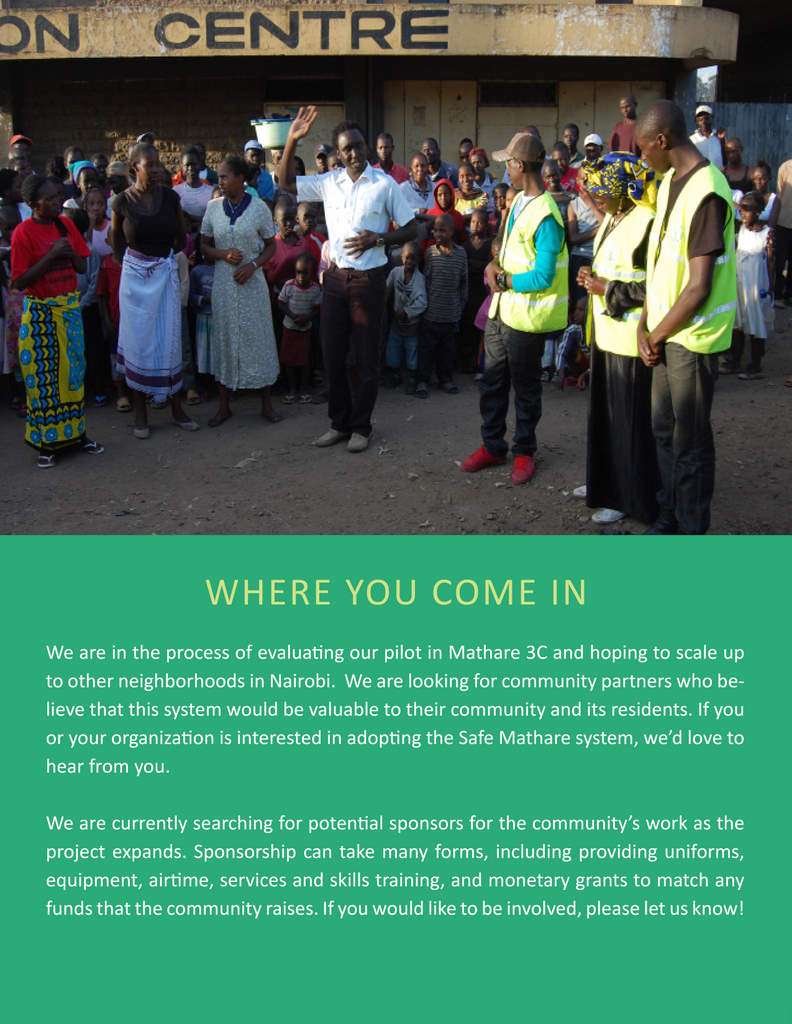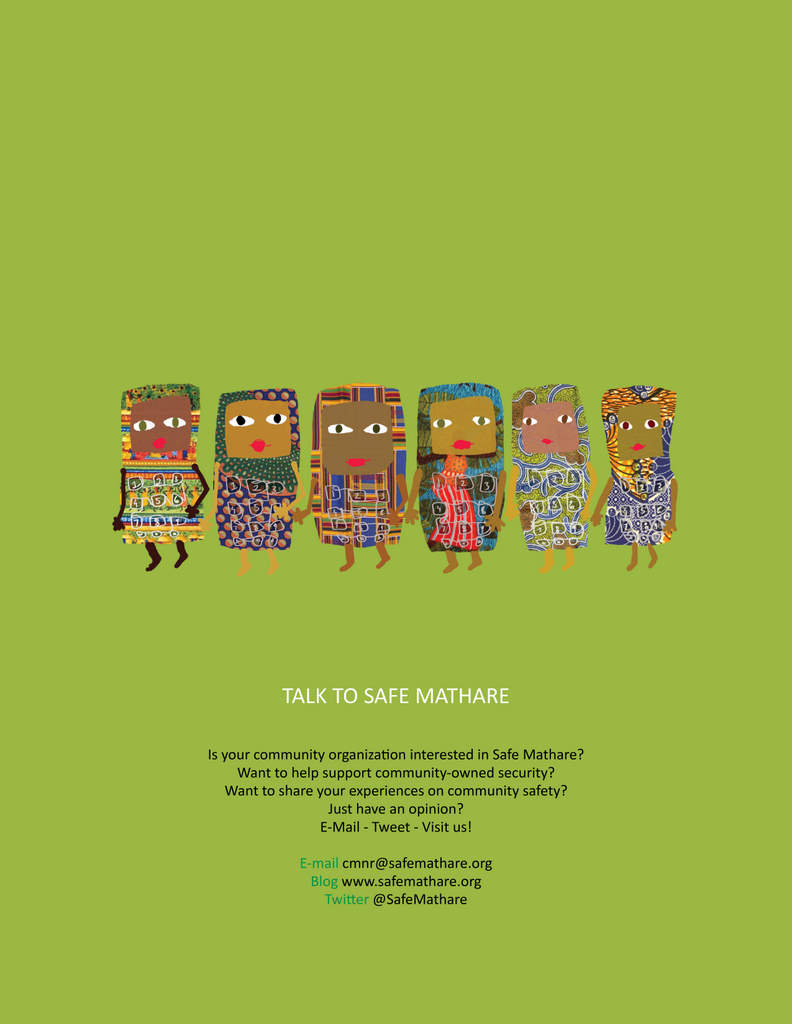 More images from the process, needs-finding, and brainstorm stages of our design work…
Some visuals I made to for basic needs-finding and user testing in the field.  Our partners in Nairobi went around the neighborhood to ask these questions, and the results are in the following slides….
Here are some more recent images, where we have produced storyboards for use in better needs-finding on the ground, and also some website sketches for what women's community sites may look like.