Traffick Junction is a concept design and working prototype of an online platform for anti-trafficking professionals to connect with each other, share resources, and work together.  I was part of a 3-person team of law students, participating in Law Without Walls in 2012.  We had several months to develop a concept and pitch it to an audience of venture capitalists, academics, and legal professionals.  Our team won the competition with this project.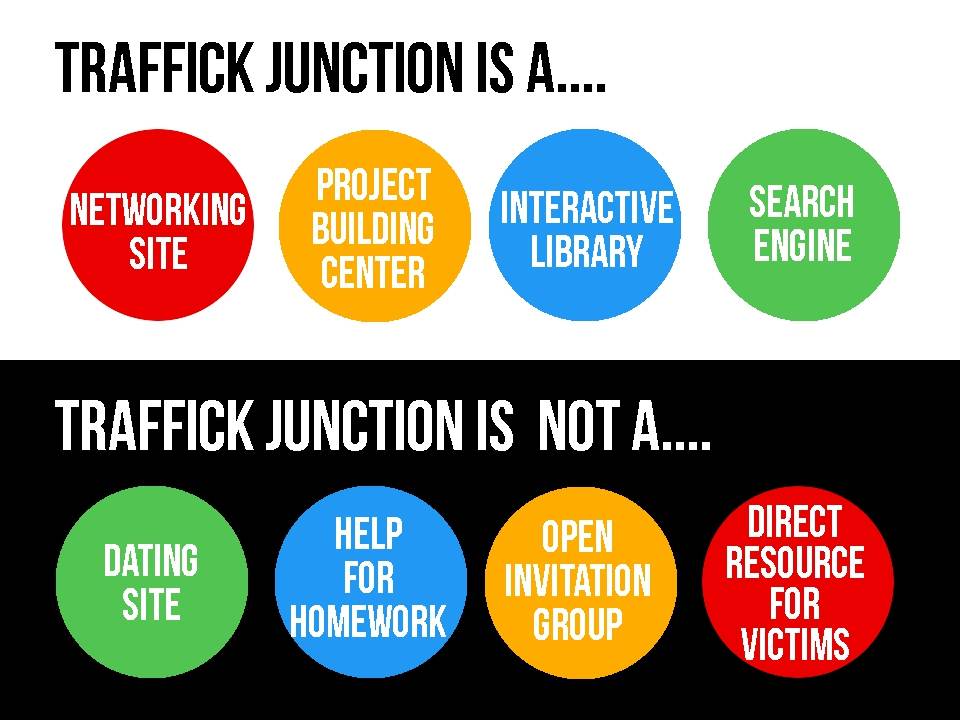 Here are some of the mock-ups of the platform I made.
Here are some of the personas that I had written up, in our design process, to guide what we were going to design.